Things to see and do
Set in the heart of the Southern Lakes, Everard Lodge Holiday Home Site is blessed with peaceful, idyllic and exclusive surroundings. With beautiful country walks, the shores of Coniston Water, fine hostelries and excellent sources of local produce, all on your doorstep, your home in the Lake District makes the perfect get away.
Cruise on Coniston Water (3.3 miles)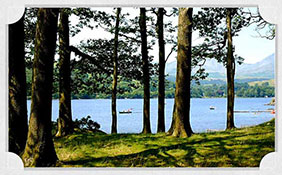 Enjoy the charm of luxury travel once experienced by wealthy Victorians, riding in style in the Steam Yacht Gondola's opulent saloons or relaxing on her open-air decks as she glides across Coniston Water.
Watch the impressive steam engine in operation from the open viewing windows and quiz the boat's engineer on its workings. Take in the spectacular scenery of the Coniston Fells and listen to the crew's commentary on the area's history and famous connections.
www.nationaltrust.org.uk/gondola/
Dine in style at the Farmer's Arms (1.6 mile)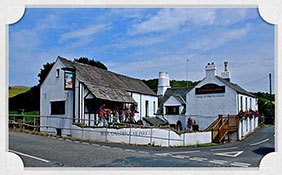 Step back into another era at the 14th Century Farmers Arms Hotel. Enjoy the relaxing and nostalgic setting with excellent service, fine food and a friendly atmosphere. This traditional restaurant with oak beams and leaded windows is a most delightful place to dine.
Arrive at Windermere by Steam Train (4.8 miles)
At Lakeside & Haverthwaite Railway travel back in time when you climb aboard the train. A distant memory of bygone years for some and new experience for others, it's a unique day out for all.
Forest Adventures in Grizedale (9.7 miles)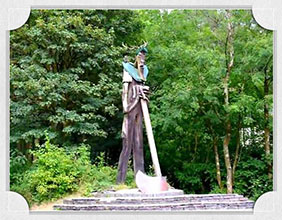 There are lots of different things to do on a day out at Grizedale. The Visitor Information Centre is a good place to start your visit. There are waymarked walking trails for all abilities which take you to all the best bits of the forest. See largest collection of site-specific art in the environment in the UK.
The bike trails are perfect for safe off-road family biking. Join the tree top tarzans at Go Ape or simply enjoy a Lakes cream tea at the Café in the Forest. Grizedale has something for everyone.
www.golakes.co.uk/Hawkshead-Grizedale-Forest-Visitor-Centre/details/?dms=3&venue=5014559
Safari in South Lakeland (10.2 miles)
The South Lakes Wild Animal Park is Europe's most interactive animal park renowned for just how close you can get! Where you can handfeed giraffes, walk amongst and handfeed wallabies, kangaroos, and emus, walk amongst and interact with over 100 lemurs living wild in the park walk in where vultures and condors fly free; walk in where bats fly around you; come face to face with lions, tigers, penguins, bears, hippos, rhinos and much more!
Cruise on Windermere (8.7 miles)
Enjoy the finest views from England's largest lake and combine your cruise with some great local attractions. Starting the cruise from Lakeside, the spectacular voyage gives the traveller magnificent views of mountain scenery, secluded bays and the many wooded islands.
For a full day exploring, drive the 10 minutes to Lakeside & Haverthwaite railway, take the steam train to Lakeside, drop in at the Lakeside Aquarium and then board the Lakes steamer to sail up Windermere to Bowness. Here you can disembark have lunch, wander around the town at leisure before your return journey home.
www.windermere-lakecruises.co.uk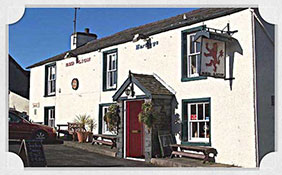 Real Ales at the Red Lion (0.5 miles)
A traditional British pub, the Red Lion offers local ales and a selection of lagers and spirits and the menu includes traditional British dishes. There's a beer garden, children and dogs are welcome and if you're lucky you might happen upon a live music night.
www.facebook.com/TheRedLionLowickBridge/info
Beatrix Potter's farmhouse: a time-capsule of her life (11.7 miles)
Enjoy the tale of Beatrix Potter by visiting Hill Top. Full of her favourite things, this house appears as if Beatrix had just stepped out for a walk. Every room contains a reference to a picture in a 'tale'.
www.nationaltrust.org.uk/hill-top/
The Motor Transport of Yesteryear (6.2 miles)
A diverse and unique road transport collection of some 30,000 exhibits assembled over a period of almost 50 years is thoughtfully displayed alongside many non-motoring additions, in fully DDA compliant state-of-the-art premises with a beautiful riverside setting.
See How We Used to Farm (3.8 miles)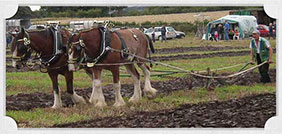 Nestled in the magnificent Cumbrian hills, Old Hall Farm in Bouth offers a rare opportunity to watch Victorian based life unfold in front of you, with exciting exhibits and activities including steam driven engines, vintage tractors and horse ploughing, a working dairy making delicious ice-cream, the farm's Chicken Shed Tea Room, offering freshly baked cakes and refreshments and a children's play barn; it all combines to offer a unique day out with timeless appeal for the whole family.
One of the Prettiest Walks in the Lakes... Tarn Hows (11.6 miles)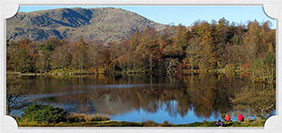 Stunning Tarn Hows offers an accessible circular (1¾ miles) walk through beautiful countryside with majestic mountain views. A great place to walk and picnic, or to begin your wider Lake District countryside adventure. There are also rare Belted Galloway cattle and sturdy Herdwick sheep grazing by the tarn.
Lakes Underwater Wildlife (8.7 miles)
Explore the lakes of the world and discover incredible creatures at the Lakes Aquarium, an aquarium in the village of Lakeside on the southern shore of Windermere. Located at one of the docking points of Windermere Lakes Cruises and also at one end of the Lakeside and Haverthwaite Railway its also home to a family of otters and regularly visited by diving ducks! A great place to visit and learn.
Other useful links:
Ruskin Museum including Donald Campbell wing (7.5 miles) www.ruskinmuseum.com
The Dock Museum, Barrow in Furness (16 miles) http://www.dockmuseum.org.uk
Sizergh Castle (20 miles) www.nationaltrust.org.uk/sizergh/visitor-information
Holker Hall (10.8 miles) www.holker.co.uk
Muncaster Castle (19.6 miles) www.muncaster.co.uk
Levens Hall (19.5 miles) www.levenshall.co.uk
Laurel and Hardy Museum (6.5 miles) http://www.laurel-and-hardy.co.uk/index.php
See also www.lakedistrict.gov.uk
www.visitcumbria.com
www.lakedistrict.gov.uk/brockhole
Terms & charges

To ensure your time at Everard Lodge caravan park is enjoyable we endeavour to ensure the park is maintained to excellent standards. To help you decide whether the park is right for you, here follows a list of our terms and charges...

More about terms and charges »