A Holiday Home Park with a difference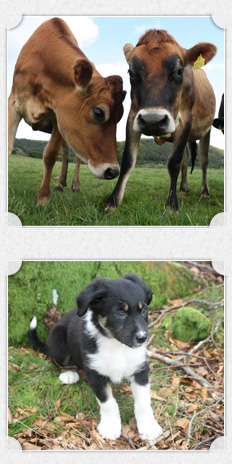 I am Alison Ellwood and I have farmed at Everard Lodge for the past 24 years. I value the beauty, peace and quiet of the Southern Lake District, the area in which I live and work. For that reason Everard Lodge Holiday Home Park has been tastefully developed in an area of mixed woodland to take advantage of the beautiful, rural setting.
We have purposely built a small, secluded site unlike any other in South Lakeland. We have made a conscious decision not to have on-site shop, pool, fitness centre or children's play facilities but rather to encourage holidaymakers to explore the local area, interact with the local community and also to experience the rich and varied wildlife that Everard Lodge enjoys.
Wild deer live in the adjacent wood and visit the site frequently. We are exceptionally pleased that the doe has produced two fawns this season and is very protective of them. We also see a few rabbits and brown hares have been known to meander through the site as the sun rises. A cheeky fox also pays us a visit from time to time.
We have a great variety of birds resident and visiting including barn owls, red kites, blue tits, great tits, yellow hammers, house sparrows, goldfinches, sparrow hawks, jays and greater spotted woodpeckers to name but a few.
At Everard Lodge Holiday Home Park we like to value nature, enjoy it and live alongside it in harmony.
Points to note:
Quiet site adjacent to a traditional Lakeland farm amidst the beautiful Lake District countryside, abundant with wildlife
Secluded site set in woodland, surrounded by farm land; home to cattle and sheep
Easy access to footpaths and cycle routes. Horse riding facilities and sailing nearby
Within easy walking distance of good pubs
Greenodd village 3 miles away with family butcher, bakery, chippy and post office/village store
Easy accessed from M6 junction 36 (approx. 30 mins)
Easy access to all of the Lake District
Long season to include Christmas and New Year
Full generator back up in case of power failure
Terms & charges

To ensure your time at Everard Lodge caravan park is enjoyable we endeavour to ensure the park is maintained to excellent standards. To help you decide whether the park is right for you, here follows a list of our terms and charges...

More about terms and charges »